i am always trying to choose the perfect location for our photo sessions. i want to make sure the location fits the personality of the person, and also that it matches the vision the family has in mind for their images. i am hoping this little location guide will help us all make sure we are in the perfect spot!
CROSSROADS ART DISTRICT
i love love love the crossroads district! it has a little bit of everything. there is graffiti…brick walls…garage doors…vines and leaves….alleys …and TONS of color!
RAILROAD PARK
railroad park is a great park in blue springs. it is exactly what you think of when you think of a park – lots of green, trees, a lake, and (bonus!) a gazebo.
DOWNTOWN KANSAS CITY
now that we are growing a cool downtown area, it is fun to head down there for some adventures in photography.
UNITY VILLAGE – THE WOODS
my favorite secret spot is the back woods at unity. i love going back here! normally there aren't any other people back there, and there are un-mowed fields and quite possibly the coolest bathroom structure i have ever seen.
THE WEST BOTTOMS
this is a great spot for graffiti. the colors are super bright, so it makes for super happy photos. there is also a lot of grunge down there – plenty of old doors and ramps and metal stairs. definitely plan to come home dirty, but it is such a fun experience!
BURR OAK WOODS
Burr Oak Woods is a true treasure in Blue Springs. it is beautiful at all times of the year with lots of trees and fields and trails. there is a gorgeous area of woods that is perfect for so many different ideas.
KAUFFMAN STADIUM
so many of us are royals fans, and what better place than to show of that love than kauffman stadium?
LAKE JACOMO
if you wanting a raw, outdoorsy style of photo, this is the place. there are so many little spots at lake jacomo that i haven't even begun to discover them all. the lake is huge, and there are tons of trees and coves, and a lot of sailboats!
LIGGETT PARK
i kind of made up the name "liggett park" because it really isn't exactly park. it's more of a parking lot with some cool surroundings. that said, i LOVE this little bit of beauty. it's a great location for boys (little boys, senior boys, and especially daddy boys) because it is small enough that they know it will be a quick session, but it has a lot of nooks for tons of variety.
LOOSE PARK
loose park is kansas city's version of central park…wowzas. it's always gorgeous. it's full of trees, a lake, a rose garden, fields, bridges….sigh, it's just all around lovely.
DOWNTOWN BLUE SPRINGS
downtown blue springs is a great location for a mini session. it's not gigantic and overwhelming, and yet it is super charming.
DOWNTOWN LEE'S SUMMIT
if you want a mini downtown, lee's summit has it! there is an urban feel to it, but there are also bits of small town. it has so much to offer, and something different around every corner.
JAMES A REED WILDLIFE RESERVE
this is one of kansas city's most beautiful, serene locations. there are lakes, docks, trails, fields, flowers, bridges – everything you want from a nature location. depending on the time of year, you can find sunflowers, wildflowers, berries, field grass, but it is always gorgeous.
LIBERTY MEMORIAL
this is the place if you want our city skyline in the background. they have a huge yard to play in as well as lots of stone and tile textures. there is also a huge stairway that looks great too!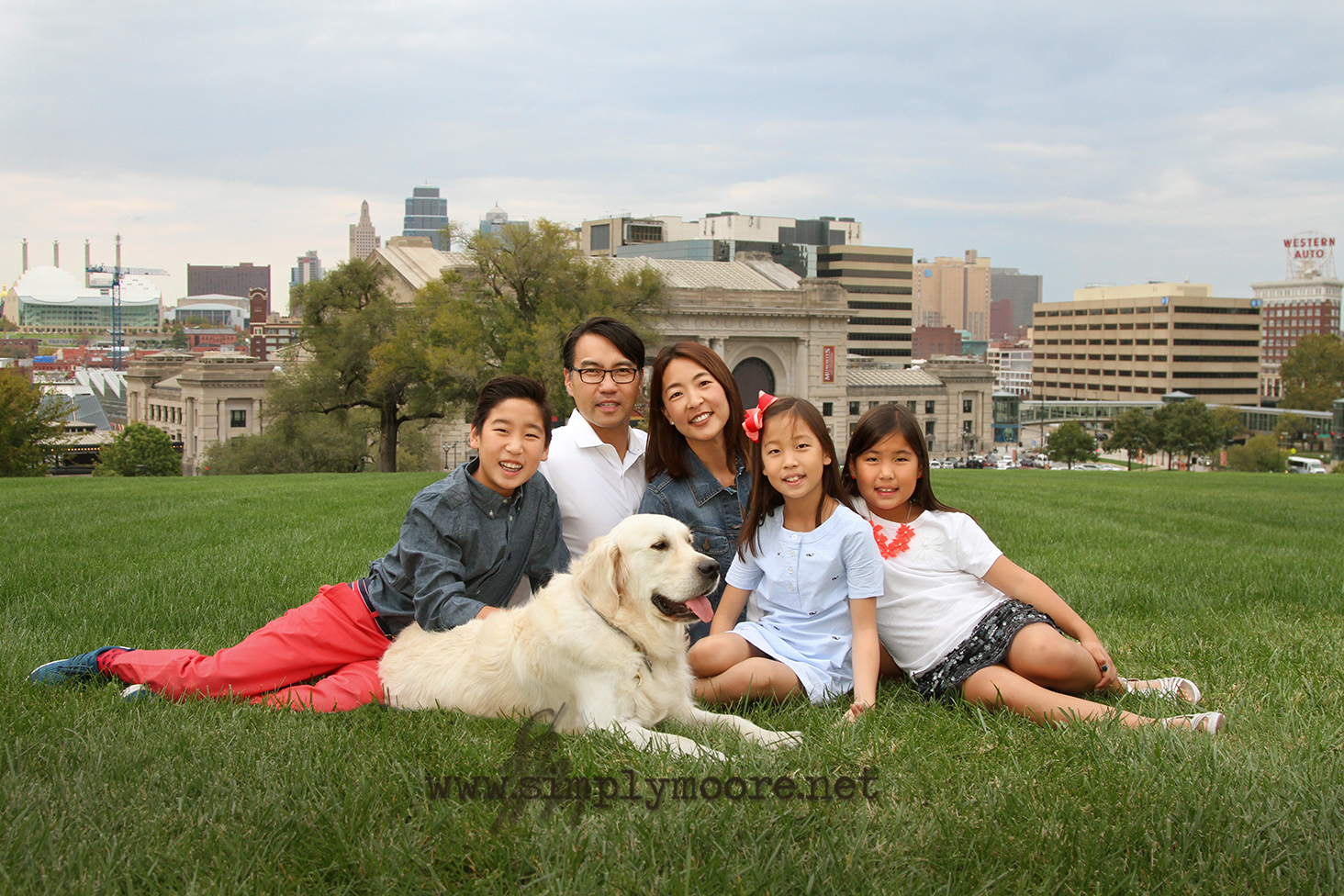 PINK HILL PARK
pink hill park is located in blue springs. it is a small little park with lots of grassy area and trees – it is gorgeous in the fall and spring. there are lots of huge trees too that make for great climbing.
POWELL GARDENS
Powell Gardens is just outside of Kansas City, and it has a million beautiful little spots for photos. there are bridges, pergolas, water, and obviously, TONS of flowers. There is a small fee to enter the gardens, but it's worth it.
simply|moore STUDIO "PARK"
i wish it was as big as a park, but the yard at my studio is quite nice for photos. it works best for small families and kids or seniors. i have some huge boulders, a wildflower garden (in the summer), a koi pond with waterfall, and trees. it's perfect when you want outdoor images, but want to keep it simple.